595 000 €*
506 994 £
632 134 $
36 948 132 руб
5 643 492 kr
4 348 093 元
71 783 775 ¥
635 305 Chf
Non-contractual information
Pertuis
(84120)
campaign
Purchase villa
9 rooms
6 bedrooms
280 m²
Land surface 7000.00 m²
Living surface 35.00 m²
1 level
Aspect south
View campaign
Kitchen fitted kitchen
Heating air conditioning
Hot water electric
Interior condition excellent
Year of construction 2007
House individual

2 terraces
1 bathroom
1 shower
4 toilets
4 parkings

Features:
pool
calm
bedroom on ground floor
double glazing
automatic watering
laundry room

stunning property very quiet, on a plot of 7,000 m² with pool. a house of 160 sqm with living room of 35 m², kitchen with dining area of ​​35 m², utility room, upstairs 3 bedrooms, a shower room and a toilet. another adjacent house but completely independent of 122 m² with a beautiful cocktail lounge open kitchen with a total area of ​​44 sqm. upstairs, 3 beautiful bedrooms, bathroom with jacuzzi, dressing room and toilet.
it's a beautiful property with great benefits out of the ordinary with enormous potential for one or two families, or guest house. both houses are connectable when needed.

595 000 € honoraires inclus
Honoraires inclus à la charge du vendeur, notre barème de prix est consultable dans la page 'mentions légales' de notre site internet.

Further information and personal contact
Energy class : C - Greenhouse gas emissions : B Mini/Max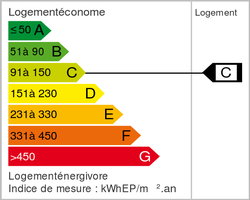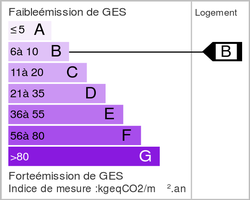 All useful places in the city of Pertuis (84120) Mini/Max
The statistics of the city and its inhabitants Mini/Max
Pertuis
Vaucluse
France
Population
18 611
534 291
63 186 168
Distribution of population
Under 25 years
32 %
31 %
31 %
From 25 to 55
40 %
39 %
41 %
Over 55 years
27 %
30 %
28 %
Number of children per family
Families without children
45 %
48 %
47 %
With 1 or 2 children
44 %
43 %
43 %
More than 3 children
11 %
9 %
10 %
Dwelling type
Owners
55 %
55 %
0 %
Tenants out HLM (low-income housing)
49 %
54 %
0 %
Tenants HLM
(low-income housing)
3 %
4 %
0 %
Unemployment rate
8 %
0 %
8 %
Source: INSEE
Tax rates and residential property Mini/Max
| | | | | |
| --- | --- | --- | --- | --- |
| | Housing tax | Property tax built properties | Undeveloped land tax | Garbage fee |
| Pertuis | 24 % | 40 % | 106 % | 9 % |
| Tour-d'Aigues (la) | 22 % | 28 % | 81 % | 11 % |
| Bastidonne (la) | 14 % | 30 % | 81 % | 10 % |
| Villelaure | 26 % | 27 % | 68 % | 11 % |
| Ansouis | 18 % | 30 % | 79 % | 10 % |
| Puy-Ste-Réparade (le) | 27 % | 30 % | 68 % | 10 % |
| Vaucluse | 21 % | 27 % | 86 % | 9 % |
The tax rate (in%) are passed every year by local authorities. To obtain the amount of tax due by each taxpayer, multiply that rate by the taxable amount (determined by address of the location of buildings) of the property for property tax and rental values ​​of residential premises register for the tax.

Source: Interior Minister and DGCL (Directorate General of Local Government)
The closest high schools and their success rate in the rank Mini/Max
The 6 closer high schools
Address
Distance
Rate of success
in a level
LYCEE GENERAL ET TECHNOLOGIQUE DOMINIQUE VILLARS
PLACE DE VERDUN
05010 GAP CEDEX
16.29 Km
89 %
LYCEE GEN.ET TECHNOL.PRIVE ST ELOI
9 AVENUE JULES ISAAC
13626 AIX EN PROVENCE CEDEX 1
17.77 Km
74 %
LYCEE GENERAL ET TECHNOLOGIQUE PAUL CEZANNE
AV J ET M FONTENAILLE
13100 AIX EN PROVENCE
17.89 Km
94 %
LYCEE TECHNOLOGIQUE PRIVE CELONY
4 BIS AV DE LATTRE DE TASSIGNY
13090 AIX EN PROVENCE
18.23 Km
72 %
ECOLE TECHNOLOGIQUE PRIVEE LESCHI
34 AVENUE SAINTE VICTOIRE
13100 AIX EN PROVENCE
18.3 Km
-
LYCEE TECHNOLOGIQUE PRIVE STE MARIE
2 RUE DE JOUQUES
13100 AIX EN PROVENCE
18.5 Km
65 %
Weather Mini/Max
Department
Vaucluse
Region
Provence-Alpes-Côte d'Azur
France
Hours of sunshine
2 759 h
2 711 h
1 894 h
Rainy days
69 days
69 days
113 days
Average temperature
14 °C
14 °C
12 °C